This site is dedicated to "Johnny Reb"...America's finest....EVER!

WELCOME TO
CAPTAIN WILLIAM H. BURROUGHS COMPANY

OF

TENNESSEE LIGHT ARTILLERY

CSA

&

BATTERY "E"

1ST TENNESSSEE

LIGHT ARTILLERY BN

US VOLUNTEERS

"REGAN'S BATTERY"
"With Artillery, War Is Made..."
Napoleon Bonaparte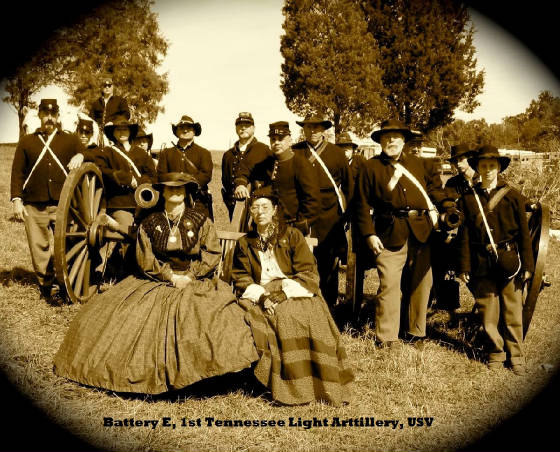 The Battery

At the

Battle of Blue Springs, Tennessee, 2006

Standing: Left to Right

Brian Cox, Peyden Lowe Shannon Lowe, Dawn Cameron, Capt. Steve Cameron, Lt. Jeff Reece, Unidentified Gunner, Randy Moles, Joel Everett, Len Robbins, Alan Hayes, Josh Reece, Teresa Ward

Mounted: Kenneth "Red" Lowe

Seated: Becky Jo Moles, Jean Reece

Burroughs Battery is a Living History organization and Civil War reenactment group with members in East Tennessee and the surrounding area. We are one of only a few horse drawn artillery units in the region.

Our mission is to honor the gallant men of both sides who sacrificed so much for what they believed, and to impart our knowledge of the War Between The States to the public at large, and hope that anyone who comes to this site, or attends a reenactment, will come away with a better understanding of the conflict that really made us one nation.

Although our unit is primarily a Confederate company, to honor the Unionists of East Tennessee the battery also portrays Battery E, 1st Tennessee Light Artillery Battalion, United States Volunteers. With equal enthusiasm!!

Burroughs Battery is a family oriented group and welcomes new members at any time.


We of Burroughs' Battery appreciate your taking the time to drop by our site and are hopeful that, after your visit, you have come away with a greater knowledge and understanding of the history of The War Between The States and it's effect on the heritage of our great nation. Please take time to sign our guestbook. To contact us click here. Also check us out on Facebook.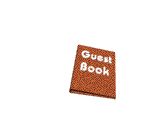 UPDATED AUGUST 29, 2015